I conducted a session for doctors from my alma mater – Nair Hospital.
All medical professionals will benefit from it.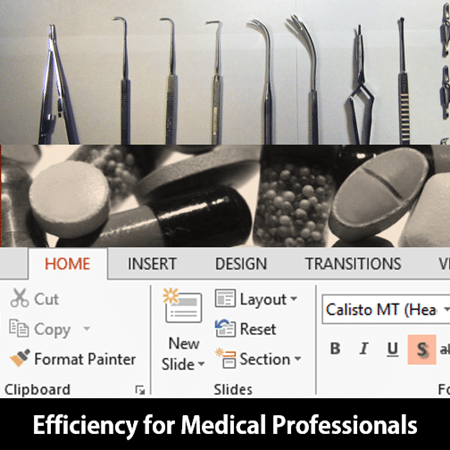 Have a look and share it with your medical friends.
Video
2 hr 45 min
Down the memory lane
As you know, I am a qualified gynecologist. I studied medicine at TNMC (Nair Hospital) in Bombay. I finished my post-graduation in 1991 and started working full time in IT.
Most of my work has been with corporates. Many of them are hospitals as well. But the coverage is purely from a business efficiency point of view.
I was invited by the staff society at Nair Hospital, thanks to my batch mate Dr. Sunita Tibrewala. Many staff members attended the session – which went on for almost 3 hours.
After 25 years, I could use medical terminology to explain ideas related to Office efficiency. I spoke from the same auditorium where the best years of my youth were spent. It was very a nostalgic and moving experience.
Here is the video recording of that session.
Warning: Medical Images are included
This session was only for doctors. Therefore, images and videos related to medical practice are included in the session video recording. These include laparoscopic surgery pictures as well as dissected pathology specimens.
If you are not a doctor, you will find these images disturbing. If you cant see blood, please don't view this video.
However, if you know any doctors, please share it with them. They will surely relate to it.
Video on YouTube – low resolution
As you know, I use Windows Media Encoder for recording my sessions (See this article for details). This tool gives me a fairly small file size in a single-pass recording. For example, this 2 hour 45 minute video resulted in a 185 MB WMV file. Of course, there is a compromise in color resolution. Gradients do not reproduce well. But the resolution is more than sufficient to understand and follow the demos and view the presentations.
When you upload any video to YouTube, there is some loss of resolution. Therefore, the YouTube version of this video can only be seen up to 360p. Fonts are a little blurred as well.
I give you two choices. View in low resolution on YouTube (streaming) or download higher resolution video and view it offline.
YouTube Video (lower resolution)
[youtube https://www.youtube.com/watch?v=xTnvU82QQTE?rel=0]
Download and View Offline (higher resolution)
Download ZIP File. Unzip it and view in full screen mode for best results.
Spread the word
Medical professionals are rarely exposed to Office tools in a structured manner as a part of their education. However, they do end up using these tools life-long.
Most training content is created by IT professionals and trainers from business background. The content is typically laden with technical jargon and with some base assumptions about implicit understanding of core technologies. Medical professionals find it difficult to relate to IT jargon or purely didactic training material.
In this video, I have used medical terms extensively to illustrate ideas and concepts. This makes it extremely easy and interesting for a medical professional to imbibe and internalize the thoughts.
I strongly suggest that even if you are not a medical professional, please share this video with your medical colleagues. Please pardon me for using some Hindi language intermittently. I have acted in so many plays on that stage that I could not resist mixing Hindi with English
Musical Ending
I have also sung couple of songs towards the end of the session – to illustrate the concept of efficiency. Have a look and give your feedback.
***