Another video in the word best practices series. For Microsoft Channel 9. Have a look. This video shows what EVERYONE should know about Word. So please share it with everyone you work with as well as your loved ones. This is the best gift you can give a child: Knowledge!
Word Best Practices Video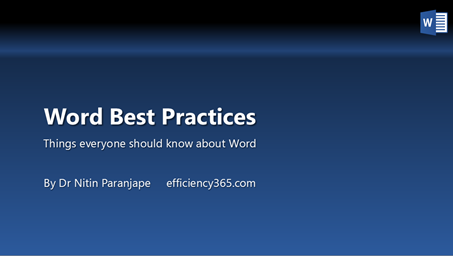 View at http://bit.ly/nitinch9word, 35 minutes. View in FULL SCREEN mode at high resolution for maximum learning. Includes links to detailed articles and sample files.