Welcome the new year with some simple, but very powerful feature.
This will allow you to create beautiful title slides or greeting cards in just three steps in Word (2010 or 2013)
Step 1: Type the text
We will use Happy New Year as the text
Step 2: Apply Gabriola font
I have made text fill the whole page…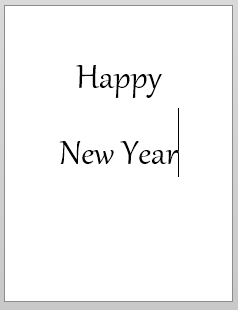 Step 3: Change these settings
Select all text, right click – choose Paragraph… and change the line spacing to 1.5 lines.
Right click again and choose Font… or use the Font dialog launcher in Home tab…
Choose Advanced – Stylistic Sets – choose number 7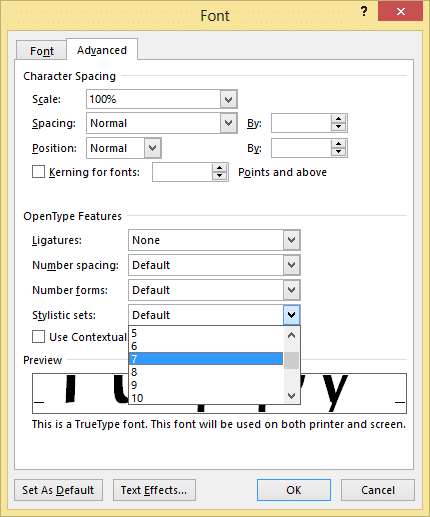 That's it…
The text looks beautiful now. Color it as required. You can put more visual effects if you have Word 2013. But even in Word 2010 will provide many formatting options.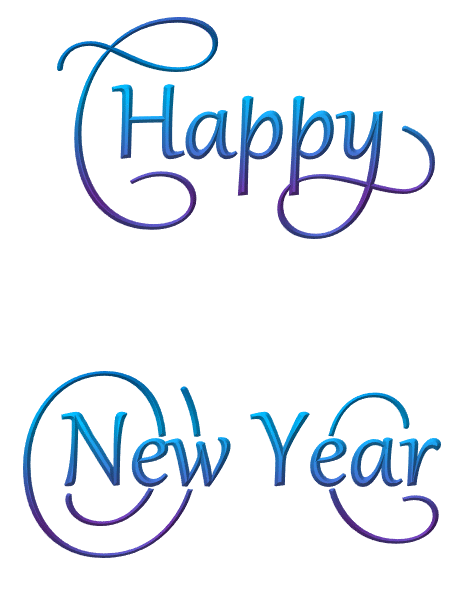 Have more fun
Just type different words while the font and stylistic set is applied to see how nice it decorates the words.
It is intelligent. The design is based upon the next character you type…
Calibri, Cambria, Consolas, Impact and Gabriola fonts have OpenType features. Stylistic sets are available in Impact and Gabriola. Stylistic sets are numbered 1, 2, 3.. You have to experiment with each set to see how it looks.
For details on OpenType features, read this blog post from Microsoft.
Tech Notes
Remember. This works on any type of font which is designed with more stylistic sets. These type of fonts are called Open Type font. They have a small O next to their name in the font dialog…
But all open type fonts do not have stylistic sets. Gabriola font is included with Office and has stylistic set. That is why it is your best choice. However if you have other fonts, you should find out if they also have stylistic sets. Usually, professional fonts with a PRO added in their name have these extra features.
Technical Details about OpenType fonts are here. CSS can use typography related attributes. You can learn them in this section of MSDN.