Chances are – you have seen it while printing documents. But of course, you did not know what it is – so you never clicked on it. It is a very powerful feature of OneNote. Here is how to use it – why to use it and how to use it properly. (Reading time 7 min)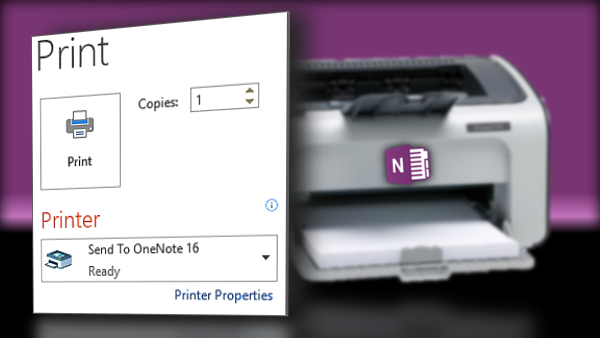 What is OneNote
Good question. It is something you MUST use. You NEED it. It starts as a simple note-taking app. But it has no end point. It is sophisticated beyond your wildest imagination.
Read these articles to know more about it:  Knowledge Pack: OneNote
OneNote allows us to create as many electronic notebooks as we need. Each notebook has a multiple colored tabs for keeping track of different topics and each tab can have any number of pages. Notebooks – Sections – Pages. Lots of them.
The OneNote Printer
OneNote is designed to make it simple for us to put ANY kind of information into it. Printing implicitly means using paper. And OneNote is a substitute for a paper notepad or diary.
Therefore, OneNote can behave like a printer. Go to any application – choose the print menu and select Send to OneNote. Now the application thinks it is printing to a regular printer. But instead the printing is happening electronically. To a OneNote page.
Example: Print a PowerPoint presentation to OneNote
For example, here is a PowerPoint presentation.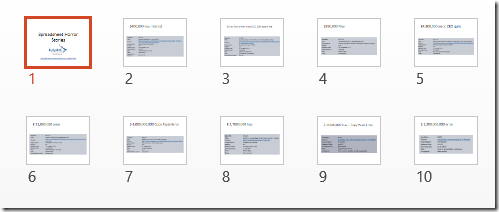 File – Print shows the Send to OneNote printer. The number is the version number. I am using Office 2016. Therefore it says Send to OneNote 16.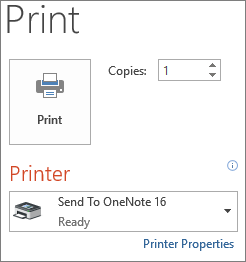 Clicking on the Print button does NOT start printing!
Why so? Because OneNote needs to know where do you want to print. In a real printer, there is only one place for printing on the paper.
OneNote is different. We could have 20 different notebooks. This particular printout belongs to which of those notebooks, section and page? OneNote will never know the answer. So it asks you where to print.
In this dialog, you can choose the desired notebook, section and page. If you just choose a section, a new page will be added. If you choose a page, the printout will be appended to that page.
Also notice that it shows the current section and current page is shown. This is the commonest scenario.
Once you choose the destination, it prints. Each page of the printout becomes a separate image. A ten slide presentation will generate 10 images.
Print to one page or many pages?
Do all these images go into a single OneNote page? No. If there are more than 5 pages, individual pages get printed as Page1, Page2, etc. under a main page called Printout.
Otherwise, all printout pages are added one below another (as images) in the selected OneNote Page.
If you do not like separate printout pages, to to File – Options – Advanced in OneNote. Remove the checkbox Insert long printouts on multiple pages

I don't like this setting. Usually we want all pages of printout to go into one page in OneNote. This way, we can also choose the character recognition option in the right click menu of the printout…
Character recognition is extremely useful for scanned documents.
Read more details here: Legal Professionals: Searching scanned documents
Why print to OneNote
Here are common reasons we print to OneNote.
Annotation on top of the output from any application.
PDF and PowerPoint are the commonest. But any application works.
Searching within scanned documents
Extracting text from scanned documents or documents which otherwise do not allow copying of text directly
Try it out. It works beautifully. If you like this article, do share it with your friends.
***